Sun Glow Foods Ltd.
Industry: Food & Beverage Industry | Completion: November 2018
objectives
Speed & Image Optimization: The website imagery needed to be optimized for performance. Utilization of the ideal file type (.jpeg, .png etc.) for the type of image (illustration vs. photo), along with the optimization of the images themselves allowed for a significant reduction in the page load size, making it snappy for visitors and ideal for mobile phone users.
Mobile Friendly: It was imperative for the website to be optimized for mobile phones both in layout and speed to allow Sun Glow's clients to access information quickly and easily on the go.
Easy to Maintain & Update: The website was built using the Concrete5 open source platform that allows administrators to update the website quickly and easily with its in-context editing.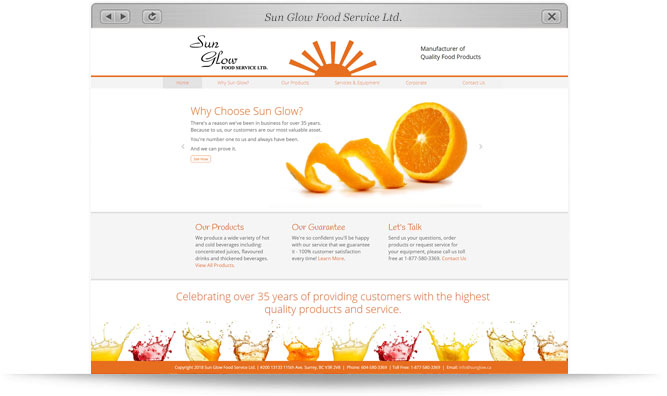 it's in the details
Highlight Years of Experience: Sun Glow Foods Service Ltd. has been providing high quality beverage products and services to its clients for over 35 years. This experience and commitment to it's customers is highlighted on the bottom of every page as visitors don't always enter a site through the homepage.
Showcase Specialty Health Care Solutions: Sun Glow offers a variety of specialty health care solutions so a new page was created to highlight some of their specialty products including ThiClear and Fibre Gain.
Photograph Products For Website Imagery: Sun Glow provided samples of the products in their various formats in order for Triple I to take product photos. A white background was utilized to allow for the products to be isolated and combined in different ways for usage on the website.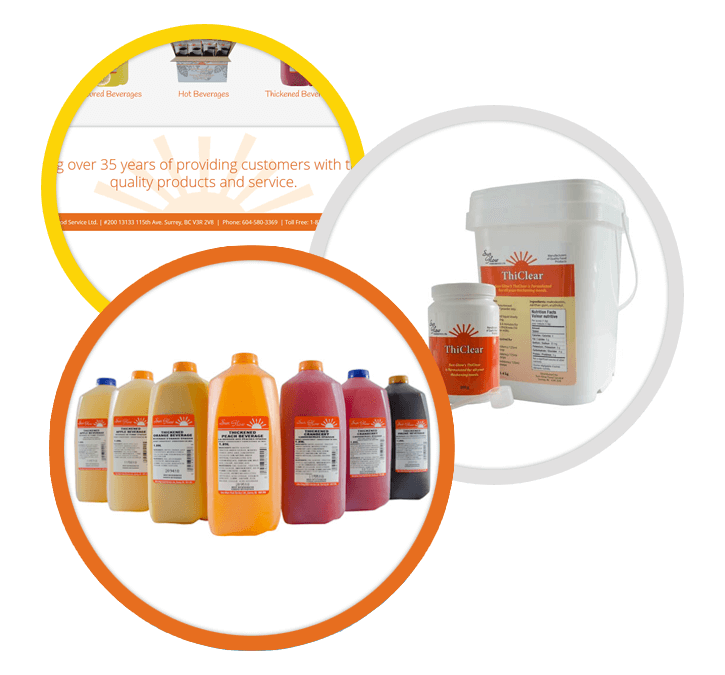 before & after
drag the slider to the right & left to view before & after photos of the website.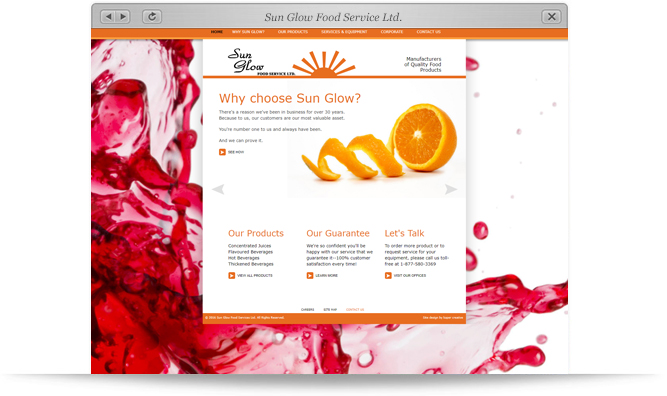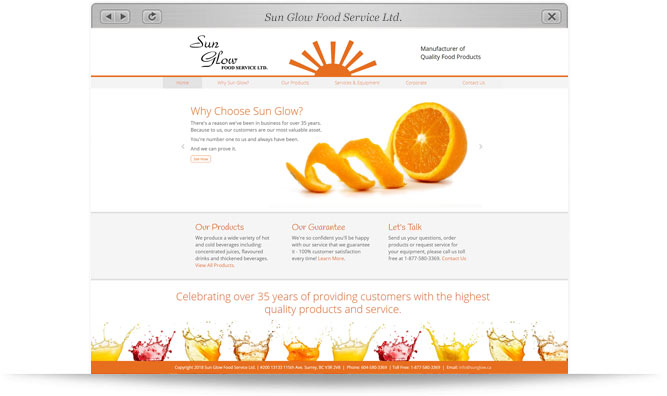 additional photos
Click on the images below to view various pages on the Sun Glow Food Service Ltd. website.