objectives
Appeal to a Wide Demographic: Create a design that would reflect the vibrancy of youth and appeal to the wide demographic utilizing the BC Youth Week website from member organizations and sponsors to the youth themselves.
Usability & Information Architecture: Focus on information architecture to increase usability, ensuring visitors from all over BC can easily navigate to their regions to view Youth week events in their area while allowing members and sponsors to easily access information pertaining to them.
Easy to Manage and Update: Ensure site administrators could easily add new cities, events and blog posts as they came in as well as updating the members area with new information and resources for member organizations.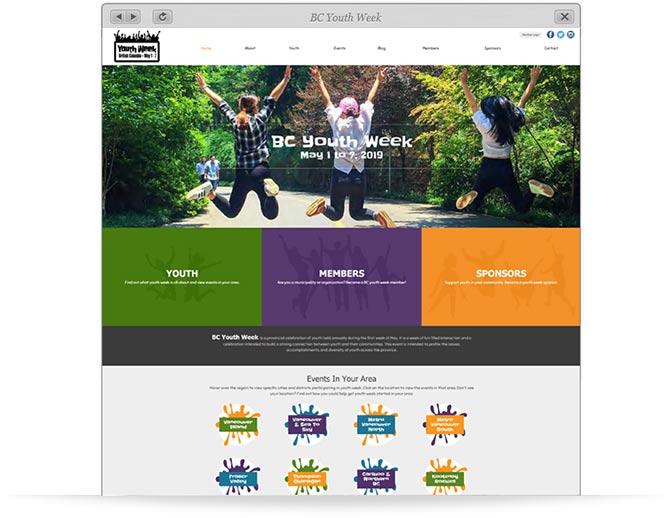 it's in the details
Members Area: The members portal allows member communities and organizations from all over BC to connect with one another, share ideas and keep up-to-date with the latest news & information.
Region Display: A bright paint splat is utilized to display the regions across BC. This fun element brings a sense of youthfulness and energy to the site. Upon hover they display the cities with BC Youth Week events in that region - combining functionality and fun!
City Event Listings: Every member organization hosts events within their city during BC Youth Week. A wide range of events occur and as such the display had to accommodate varying numbers of events and information. Accordions were utilized to list the cities as well as to view details of the listed event. The accordions were formatted uniquely to allow users to easily differentiate between city vs. individual event information.
A Reflection of Youth: The BC Youth Week colours were incorporated along with the addition of a two more complimentary colours increasing the vibrancy of the website. Unique design elements were also utilized to reflect the energy and spirit of BC's youth.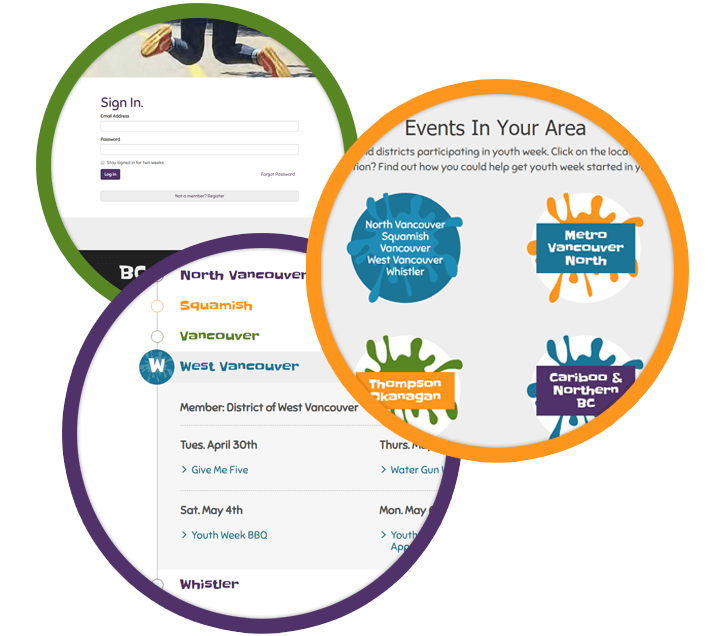 before & after
drag the slider to the right & left to view before & after photos of the website.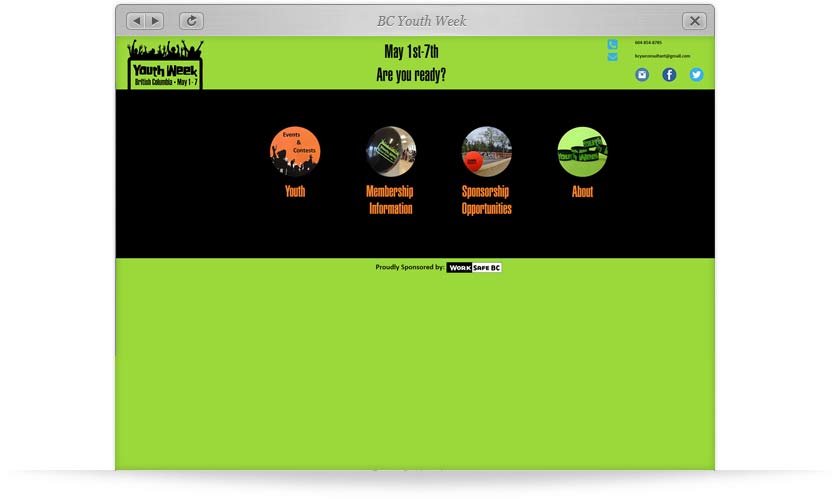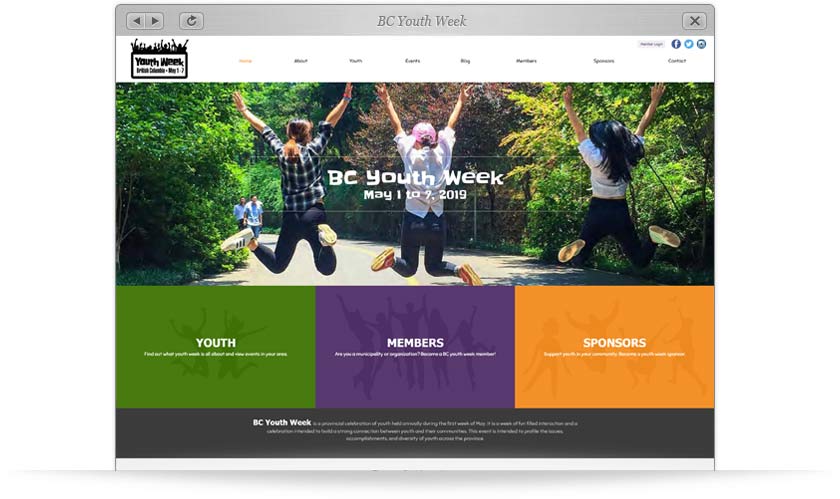 additional photos
Click on the images below to view various pages on the BC Youth Week website.