Custom Web Design
Stand out from the crowd.
We will work with you to design and develop a website that effectively communicates your message and assists in meeting your projected goals. Our web designs are inviting and effective while concentrating on usability and the end user.
A site is only useful if your visitors are able to find the information they are looking for. Visitors scan webpages making split second decisions on whether to stay or go elsewhere. A web design tailored to your target audience, accompanied by intuitive navigation and relevant visuals will increase the likelihood visitors will stay and peruse your site. We will make sure your new website is pleasing to the eye, easy to navigate, and flows naturally.
We do more than just design. We are able to create customized functionality to meet your specific needs. If the requirements of the project would best be met by a customized system, we have over 10 years of experience developing online applications in various languages including PHP and Ruby on Rails. Find out more about building a system to increase efficiencies and meet your exact requirements through custom development.
The Process
An outline of a typical web design and development process.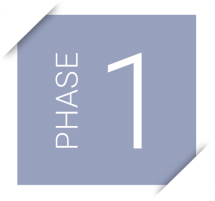 Consultation
In-person, online or over the phone we want to find out what your goals are so we can provide you with the best solution to meet your requirements. We have worked with organizations across Canada through online and phone communication but we also love to meet our client's in person. Once we have worked with you to determine your requirements we will provide you with a free, no obligation, itemized project quote that will detail our recommendations and outline the costs for each service.
---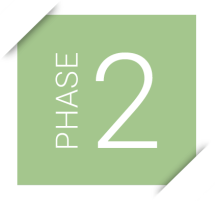 Design
We design a homepage and a regular inside page customized to your unique objectives. We primarily utilize Adobe's Photoshop program but we have the full Master Suite collection and use programs such as Illustrator for vector illustrations etc. Wireframes (outlines of a page layout) are utilized for pages with a unique structure or functionality. The designs undergo 2 to 3 rounds of revisions. Once you are completely satisfied and sign-off on the designs we will move onto the building phase.
---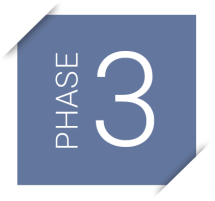 Website Build
In this phase we turn the design into a website using HTML5, JQuery and CSS and set it up on a staging environment for you to view. We pride ourselves on providing top quality websites that are accessible and based in best practice methods. For example, images have alt tags which are descriptions of the photos in text format. These descriptions allow search engines to understand what the images are and screen readers to audibly describe the photos on your website page to those who are visually impaired. The content management system is also integrated during this phase to allow for the website to be easy to manage and update.
---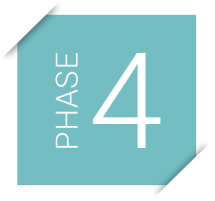 Launch
Prior to the launch a website goes through an extensive pre-launch testing phase. This includes testing in various browsers (Firefox, Safari, Chrome, Internet Explorer), on mobile devices (tablets and smartphones) and ensuring functionality is working as desired. We also add in 301 redirects when launching a site to replace an existing website. This prevents people from receiving a 404 error: "Page Not Found" when visiting the new website from a search engine or referral link. Once the website has been tested and we receive your approval we set the website live!
---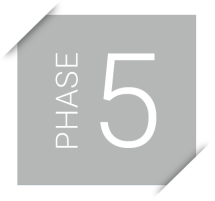 Post Launch
The site is up and running. We provide you with on-site or online training so you are comfortable utilizing the content management system. A step-by-step instruction manual with pictures provides instructions for the majority of possible changes. We are available to make updates for you and are always here to help should you have any questions about your website or making changes to it. We have a 30 day warranty period after a website launch should there be any adjustments needed within the scope of the project. Questions are always welcome!
it's in the details
When we receive content or updates from our clients we review the submission before adding it to the website. We will let you know if we have any recommendations on making it web friendly, visually appealing or more intuitive for the end user.