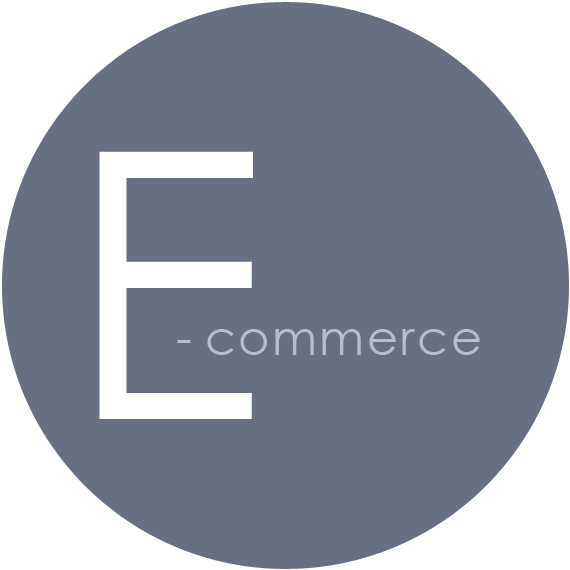 E-Commerce Solutions
Do you want to sell your products online? Whether it's downloadable files, multiple product lines, or collecting donations, we can set up a system tailored to your specific requirements. We will work with you to determine the best product management system so you can update your products and prices as they change.
Types of E-Commerce:
Hosted Shop:
Sellers add their products to pages on websites such as Etsy or Ebay and use their platform to sell online.
Hosted Pay Page:
Sellers have their items on their own website and when the customer is ready to check out they are taken from the website to the hosted pay page where the credit card details are entered. Payment providers that offer this service include PayPal, Moneris, Chase etc.
Self Hosted E-Commerce System:
This is where the entire shopping experience occurs on the sellers website (both the shopping and the credit card transaction). This is much more involved as it means a wealth of further security considerations such as PCI Compliance etc.
Getting Started
Here are a few questions to be thinking about:
Where are you selling to? (geographical region)
Are you selling a couple of items or hundreds? Do you need single puchase buttons, an order form with various options or a cart-based system?
What features do you require? Do your products have modifiers (type, colour, size etc.)?
Do you provide discounts or coupon codes?
How do customers access the product or service? Is it a tangible good or a downloadable product?
How is your shipping calculated?
Usability Considerations
Navigation is key: The site should be easy to navigate and have a sensible structure.
Categorization should be utilized when having a large number of SKUs. Tagging can also be very helpful for websites with a larger number of products.
Provide breadcrumb trail navigation if warranted.
Strategically utilize headings to allow people to scan the pages & peak interest.
Include a search field and test it for its accuracy. This will be helpful for those visitors who like to use a site's search to locate an item.
Limit the number of steps needed to make a purchase. Only keep the ones that are necessary.
Building Consumer Trust
Transparency is key.
Provide clear product descriptions and images.
Ensure privacy, terms & conditions, refund and shipping policies are easy to find and clear.
Be consistently active on social media and listen to feedback from customers.
Customer Support: Is it easy to find out how to seek assistance? Are turnaround times reasonable?
Address criticisms / critiques in a professional manner.
Be authentic.
Increasing Conversions
Share who you are. Share your story!
Take time to think about the call to actions and their wording.
Utilize pricing tables to allow people to easily compare various options. These are ideal for items such as monthly services that have various pricing and feature sets.
Monitor your analytics. Set conversion goals and review.
Allow people to easily share the product, or sales etc.
Utilize social media including Instagram, Facebook and Twitter to create buzz. Be creative, Be authentic!
Allow people to easily compare items.
Perform A / B testing to gain concrete data on what works best for your clientel.
E-Commerce Sites
Below our a range of websites we have custom designed and built that incorporate e-commerce from a "build-it-yourself" shadow box where various options allow you to build and preview your personal frame to ordering pork and other products directly from the farm.
They offered personalized service and put a lot of time and effort into making our website work well for our specific needs and wants. Since the website went live, they have continued to offer assistance and advice. We would highly recommend Triple I services to anyone.
it's in the details
Whether you run an online business or are bringing your brick and mortar store to the web, we take care to determine the best solution to help you succeed.