The Company
Triple I Web Solutions is a web development company established in 2008 and located in Abbotsford, British Columbia. We specialize in developing websites for various businesses and non-profit organizations. Our focus is to provide creative, usable web solutions catered to the goals of your organization.
Every business and organization has its own unique set of goals and requirements. We feel it is important to take the time to discuss and fully understand the purpose and goals for your website in order to provide an effective, well designed online presence. With a content management system you can have as little or as much control over your website as you desire. We pride ourselves on offering exceptional customer service and using best practice methods in carrying out our site implementations.
The 3 I's
Intelligent: We take the time to provide smart solutions based not only on years of experience and knowledge of the industry but also on continued development.
Innovative: We keep up with the latest trends in technology allowing us to find creative solutions for your online needs.
Intentional: Our recommendations are well thought out and personalized towards your organizations specific goals and requirements.
The People
---
Dan - Developer & Server Administrator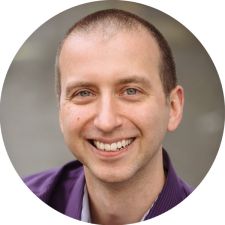 BCIS (Bachelor of Computer Information Systems)
"From concept to reality - developing specialized websites and online systems"
My passion for web development has grown from a hobby into a profession. An interest that really took off with my first laptop at 16 (a gift from the Make A Wish foundation during a battle with cancer) into a passion that has grown and developed over the past 20 years leading to my involvement in creating and /or maintaining hundreds of websites and custom applications for a variety of non-profit organizations and businesses.
I received my degree in Computer Information Systems from UFV in 2005, and during this time picked up many skills from managing servers, creating databases, networking, to developing interactive websites. I have learned various programming and scripting languages (PHP, Ruby on Rails, Perl, bash, MySQL, JavaScript, XHTML to name a few I'm the most familiar with). I've also picked up the knowledge required to manage and maintain web and database servers and am most comfortable when managing a server through the Linux command line.
Nikki - Graphic Designer & Information Architect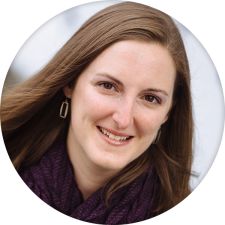 BA, BEd, Associate Cert. Web Technologies

"Creating unique designs & intuitive interfaces that work."
From using the video camera to create home videos as a child to producing PowerPoint presentations for university projects I have always enjoyed using technology to inform, communicate and connect people. Once I found out that I could couple both my creative bend with my "techy" side through web design - a passion was sparked!
I have completed my Web Technologies Associate Certificate from BCIT with Distinction. I also have two bachelor degrees in Art and Education which I put to use in organization, communication and design.
This field is always changing and I love that it is a continuous learning process. I enjoy the balance between the creative and technical sides that designing and implementing websites offers. I have a passion for designing creative, visually pleasing sites that are usable and intuitive for the end user ultimately using technology to facilitate communication and connect people.
it's in the details
At Triple I, we have a unique structure where designer and developer work side by side allowing for the flow of ideas throughout the entire design and development process. This collaborative process creates a balance between creativity and functionality - optimizing what can be achieved within the given scope and budget.