Make Children First
Industry: Non-Profit - Early Childhood Development | Completion: August 2014
www.makechildrenfirst.ca
objectives
Allow parents to easily access information on child development, resources and programs for the early years.
Provide a place for Early Years Professionals to view current research & publications.
Incorporate social media to allow visitors to connect through various platforms.
Clear, concise with local updated content.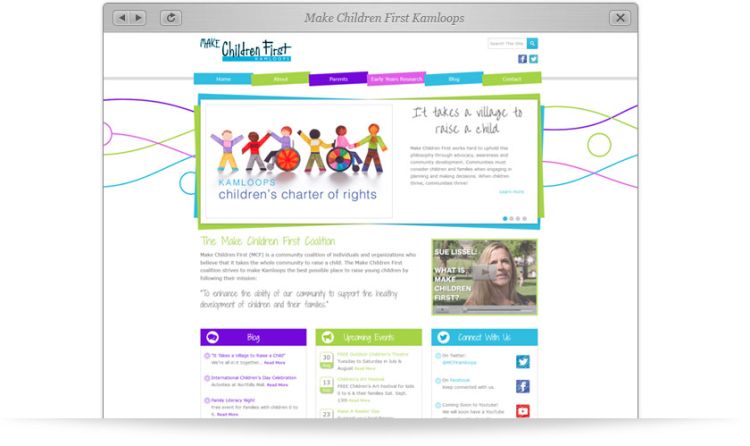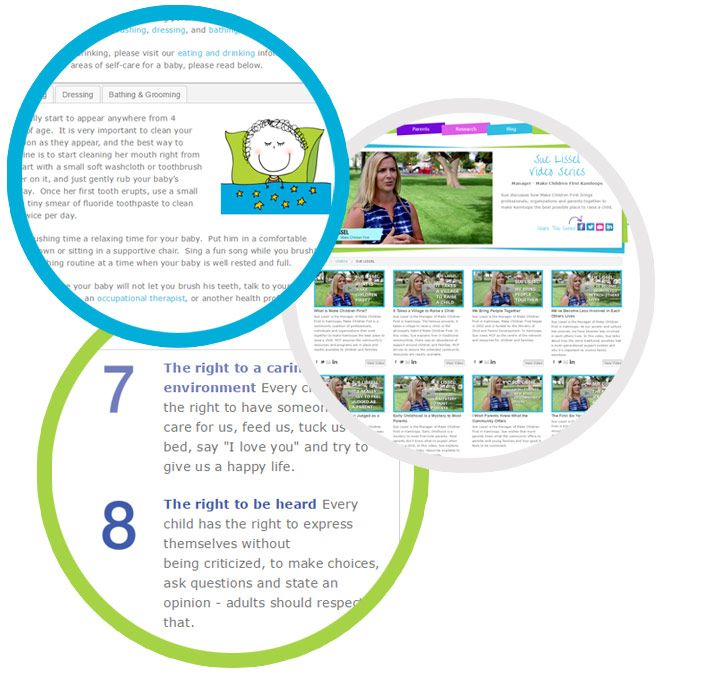 it's in the details
Warm and cheery design inviting for parents and professionals.
Utilization of tabs for layering information such as child development milestones allowing parents to easily find the information for the appropriate age range.
Kamloops Children Charter of Rights in bright colours in text format for easy viewing on various devices with the option to download the PDF version.
Bright, easy to utilize navigation with slight animation effect.
Video Series Addition: Make Children First Kamloops and Mastermind Studios worked together to create a video series with over 230 videos after the website's initial launch. It was a pleasure to seamlessly incorporate the new videos section. Videos are categorized and can be both viewed and shared from the website or their YouTube Channel. An excellent resource for parents and professionals alike.
before & after
drag the slider to the right & left to view before & after photos of the website.