Columbia Cabinets
Industry: Cabinet Manufacturing | Completion: March 2014
www.columbiacabinets.com
objectives
A fresh, modern design that is mobile friendly.
Utilize the full screen real-estate to prominently showcase Columbia Cabinets' wide range of products in their three collections - Classic, Transitional and Urban.
Keep detailed views of door styles, designer finishes, moldings and accessories.
Continue to be easy to manage and update.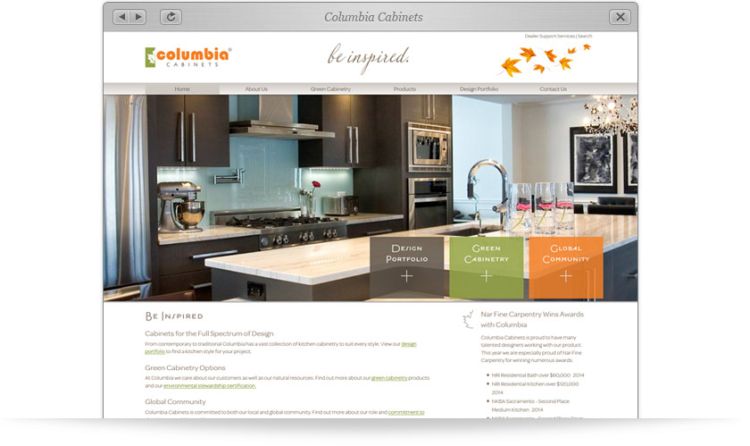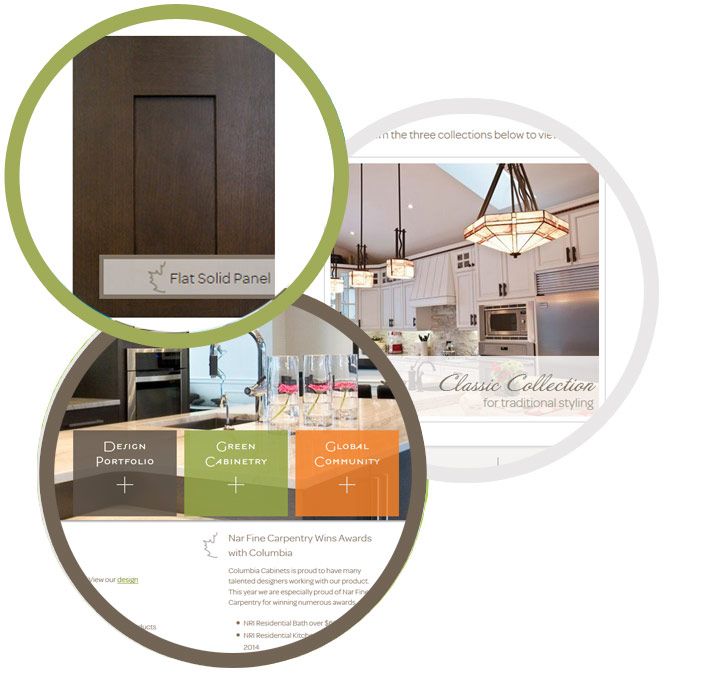 it's in the details
Easily navigate and view various door styles, finishes, moldings and accessories
Quick links to popular areas of the website (Design Portfolio, Green Cabinetry & the Global Community).
Provide a short, easy to read description of each collection that slides up before proceeding to the collection's gallery of images.
Slideshows with large imagery for each collection that allow visitors to be inspired and view the wide range of products offered by Columbia Cabinets.
The combination of Dan's programming skills and Nikki's artistic skills make a perfect combination for success. Since the launch of our websites we have had many positive comments from clients all over the US and Canada. Congratulations and many thanks.
before & after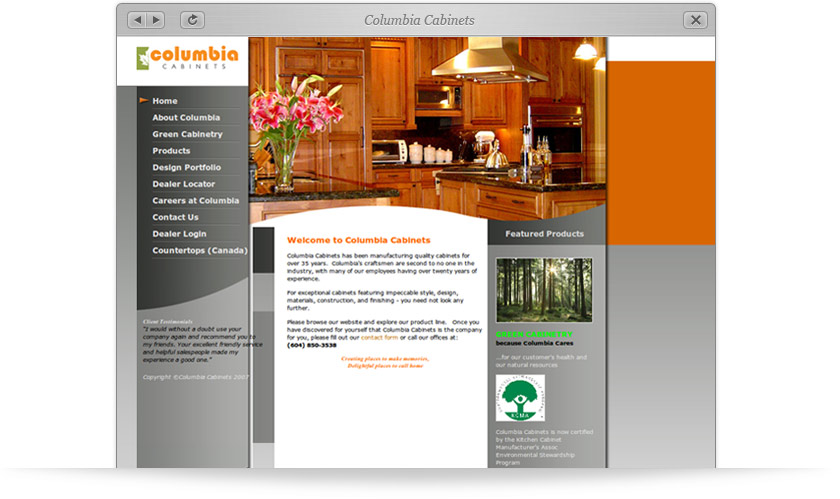 Columbia Cabinets' Original Website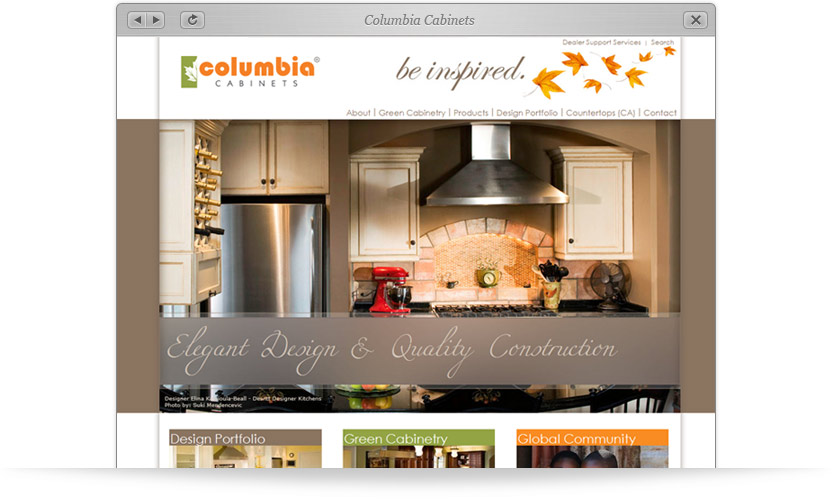 2011 Website
(Design & Developed by Triple I)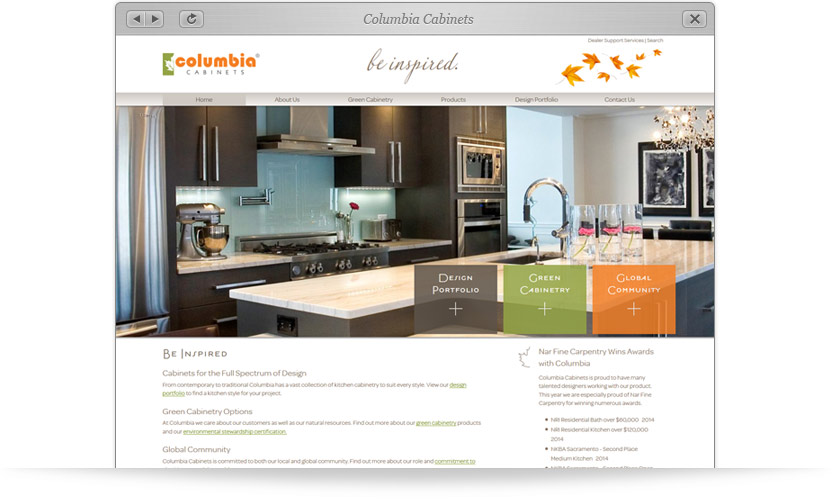 Latest Website (Mobile Friendly)
(Design & Developed by Triple I)