ITS: Interpretation Translation Services
Industry: Services Sector | Completion: January 2016
www.its-acs.com
objectives
Provide a website that clearly communicates the goal of ITS to facilitate communication and connect people through their Interpretation and Translation services available in over 55 different languages.
It was imperative the website showcase the warm, professional and reliable services available through ITS while reflecting the diversity of the staff and clientele.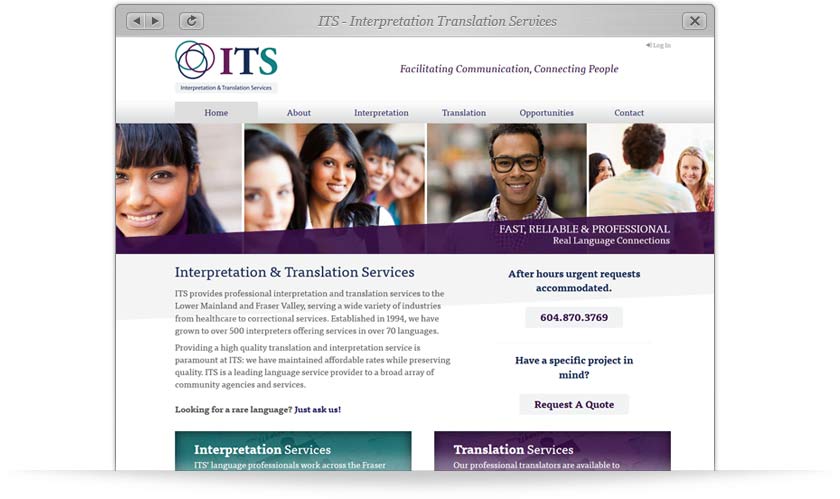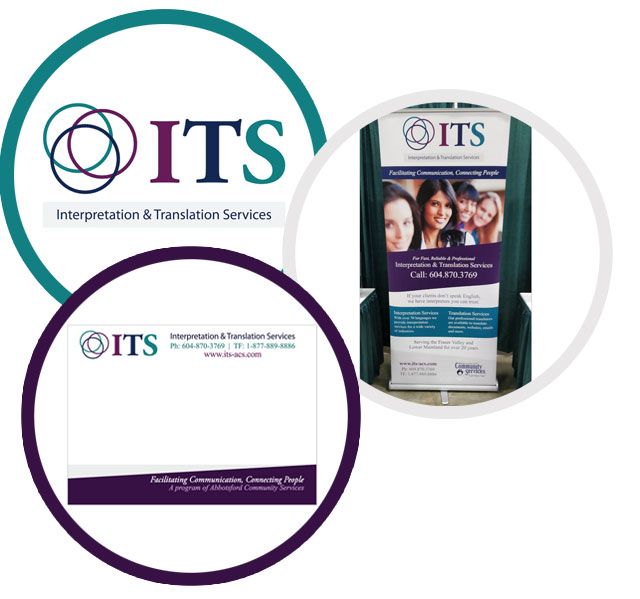 branding & print design
Branding: Select a colour scheme and design a logo that reflected the professional, qualified and reputable services ITS provides while showcasing their strength in diversity and connecting people.
Print Materials: Create additional print materials including a rack card, sticky notes and 7ft banner for various events. To view all print materials created please visit our branding and print portfolio.