Cliff Prang
Industry: Entertainment | Completion: May 2015
www.cliffprang.com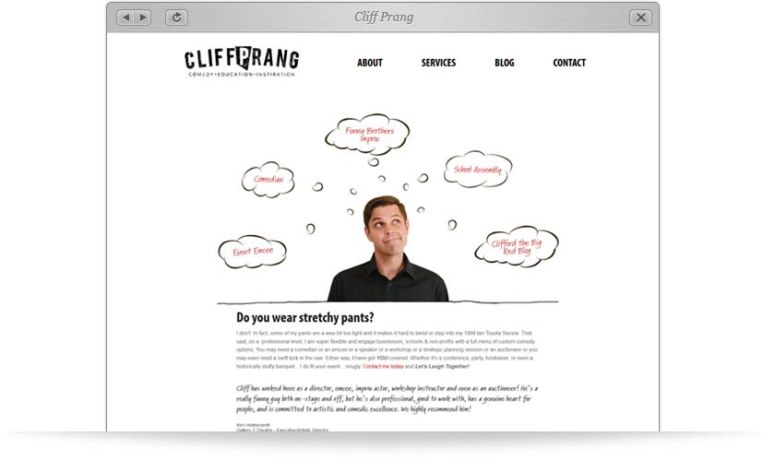 objectives
Visually showcase Cliff Prang's comedic and outgoing character while keeping the website professional and easy to view.
Showcase the various services Cliff provides to businesses and organizations of various sizes.
Allow a place for him to express his creative ideas and the latest news in "Clifford the Big Red Blog"
Display testimonials from a wide range of people and organizations he has worked with.
Mobile friendly to work on various screen sizes and devices.
Beyond having a site that everyone tells me looks fantastic, you took such great care of me. You answered my questions, you endured my creative changes, and you equipped me with great tips and tools to ensure I had the maximum SEO impact. Thank you!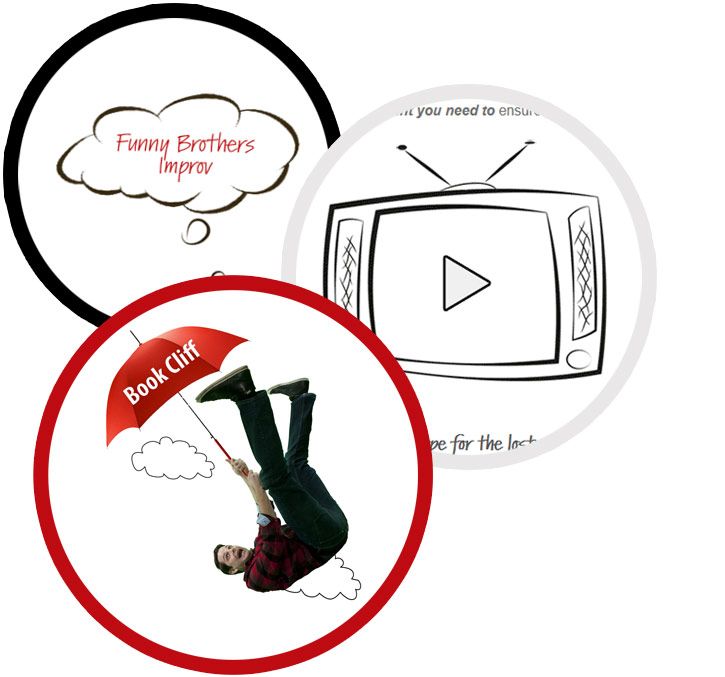 it's in the details
Enjoy a laugh: An older TV was added to view videos of Cliff in action which he can easily change as he releases new content.
Animated think bubbles were utilized to showcase the services Cliff Prang provides to businesses, organizations and schools.
"Book Now" or "Lets Chat" buttons were created to show off Cliff's comedic nature and invite people to connect with him to find out more.
Additional Booking Inquiry form for those who would like to add details of what they are seeking for their event or organization.