Hope For Korah
Industry: Non-Profit | Completion: June 2019
www.hopeforkorah.org
objectives
Authentic Design: It was imperative to build upon Hope For Korah's (HFK's) initial website to bring an authentic vision of the community of Korah while showcasing the beauty and hope that resides through the people that live there and the efforts of Hope For Korah's team and supporters.
Incorporate the Blog: Hope For Korah's blog posts were located on a separate Blogger site. The new website needed to incorporate the blogging component so visitors could access news, articles and more all in one place
Easy To Maintain & Update: Hope For Korah's previous website was built with static HTML making it challenging to update. One of the primary objectives of their new website was to be able to update it with news, events, photos, available sponsorships and to highlight programs or areas of greatest need.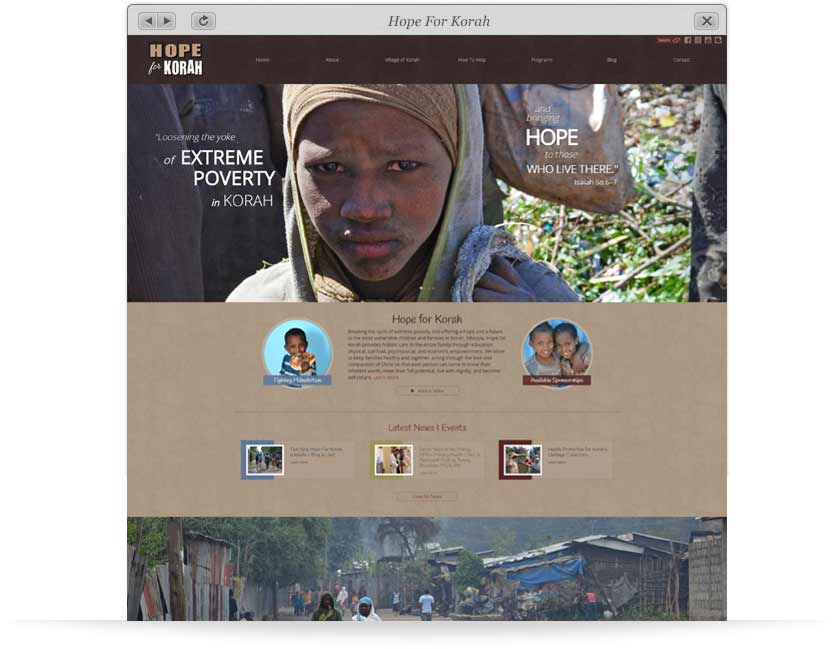 it's in the details
Program Categories Feature: A new section was added to the homepage to feature the program categories and provide quick links for visitors to view the program listings in the specific categories that may pique their interest.
Optimized Usage of HFK's Imagery: Hope For Korah's photos demonstrate both the challenges along with the beauty and resilience of the people of Korah. It was important to provide areas to showcase the imagery in a larger format to assist in communicating the stories of the community both the struggles and the hope, along with the real impact the programs have on the people that live there.
Mega Menu: The mega menu dropdown navigation style was utilized for the programs section to allow visitors to view all the program categories and their corresponding programs at a glance. This allows visitors to quickly and easily see the holistic approach Hope For Korah takes in their programming.
Available Sponsorships: Available sponsorships showcase the families that are in need of assistance and it is built in a way where Hope For Korah staff can easily update and change as families are sponsored or new families are in need of assistance.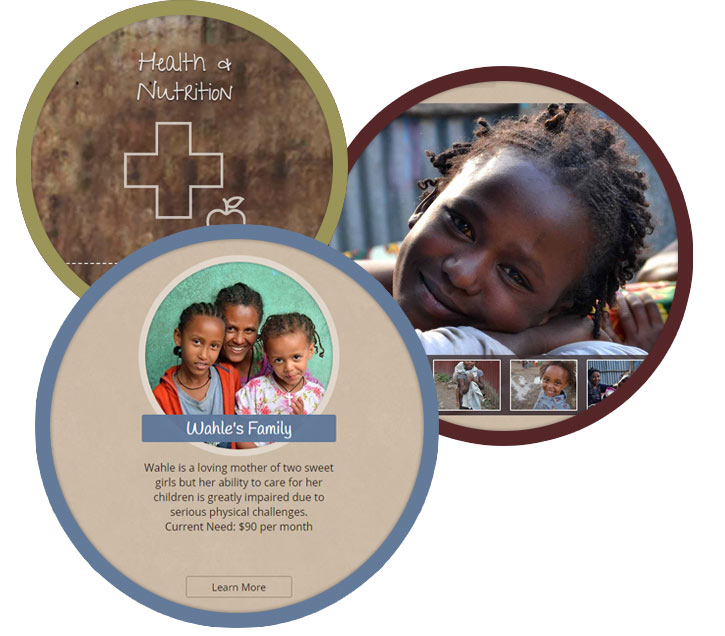 Thank you so very much for the artistic and beautiful website you have designed for us. We so appreciate all of the hard work and many hours you put into designing and developing this site. It is everything we hoped it would be and more!
before & after
drag the slider to the right & left to view before & after photos of the website.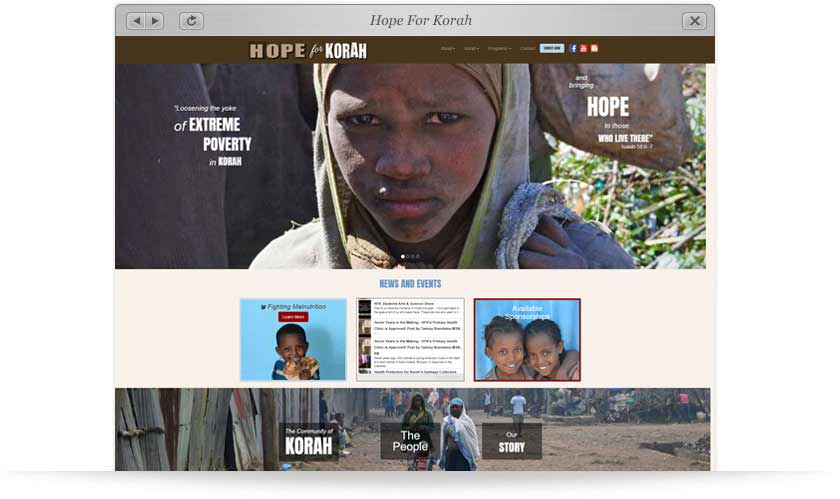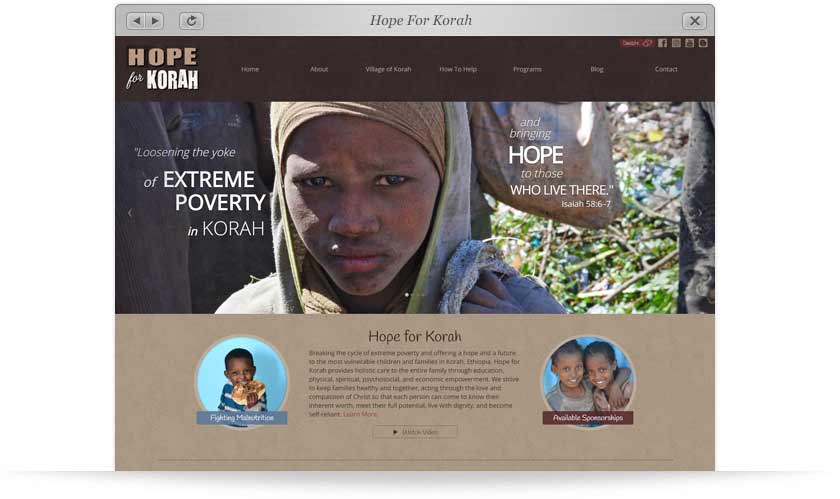 additional photos
Click on the images below to view various pages on the Hope For Korah website.