objectives
Provide a Fresh, Approachable Design Concept: A contemporary design with greater usage of visuals and incorporation of clear calls to action was imperative. A logo was also created.
Feature the Rich Content Available: The Reed & Mansfield legal team had written a number of articles loaded with valuable information over the years. It was important to make those more readily accessible.
Easy to Navigate: Visitors to the website will be seeking information for a wide variety of topics related to personal injury cases. Making that information easy to find was key.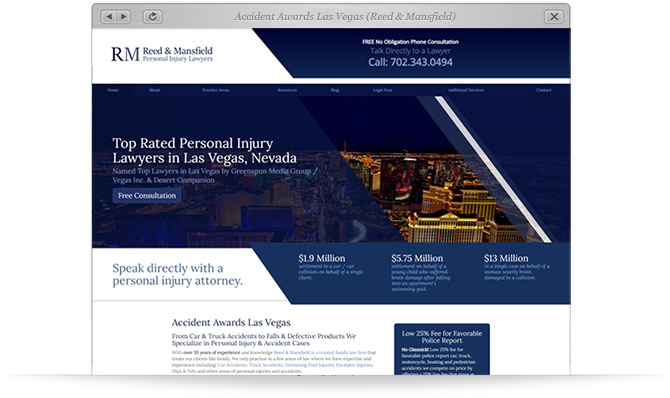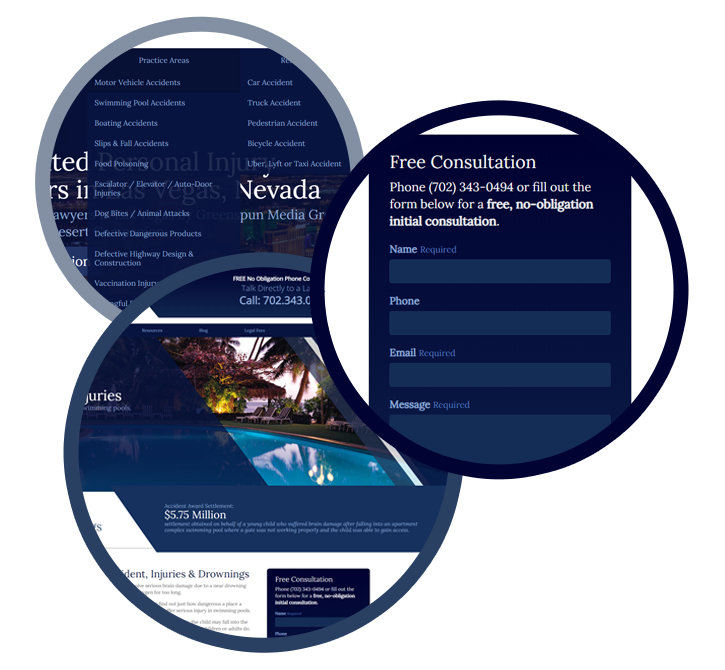 it's in the details
Announcement Bar: The announcement bar in the top allows important content to be displayed to visitors when necessary. If it is not needed the bar will disappear and visitors also can choose to close it to gain their screen real estate back which is especially helpful on mobile devices.
Design Elements: The usage of angles provides a unique design element that is not as frequently utilized providing a way for users to immediately identify the site from others.
Navigation: Easily navigate to find the rich content available throughout the website with the usage of drop down navigation, quick links to the most searched for services and related articles.
User Options: Various contact options are available to allow visitors to reach out in the way they are most comfortable.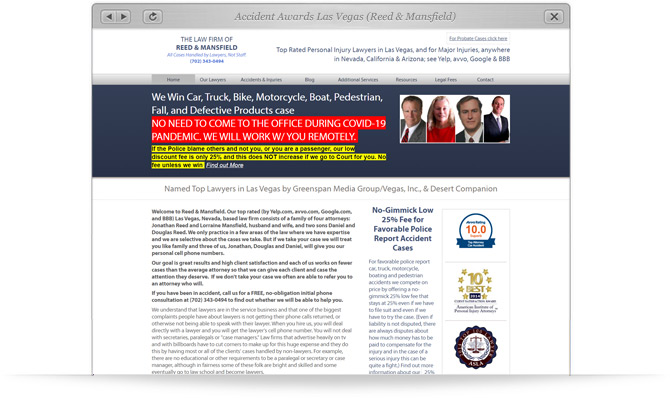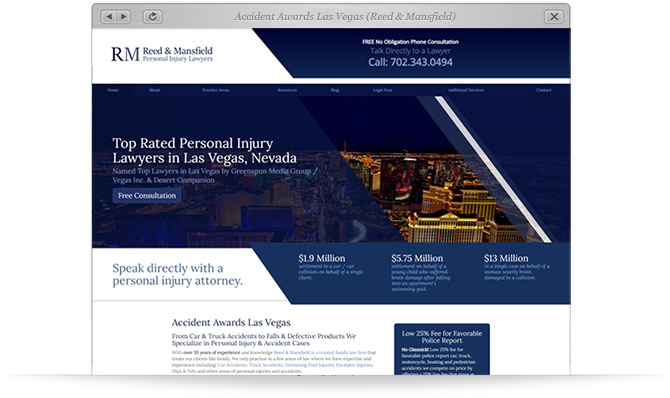 before & after
drag the slider to the right & left to view before & after photos of the website.
additional photos
Click on the images below to view various pages on the Accident Awards Las Vegas website.