Abbotsford Web Design - Gelderman Farms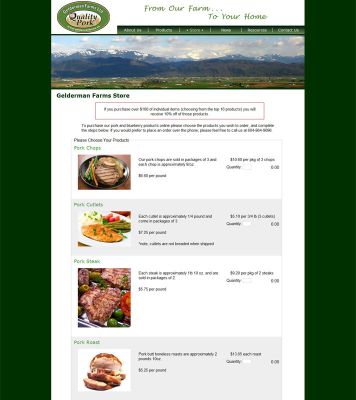 The Gelderman Farms website was an exciting project to work on from designing and implementing the website to creating photo galleries and adding in e-commerce.
Buying directly allows the consumer to know what it is they are getting and Gelderman pork products support the 100 mile diet for people in the Lower Mainland. They are attending the Abbotsford Farmer's Market every Saturday for the month of May as well as they will be at Eat!Vancouver May 22-24th. They also carry blueberries in season as well as Go Green Compost a fantastic product for the garden. We wish them much success in their endeavors.