Abbotsford Web Design - AFB Website Launches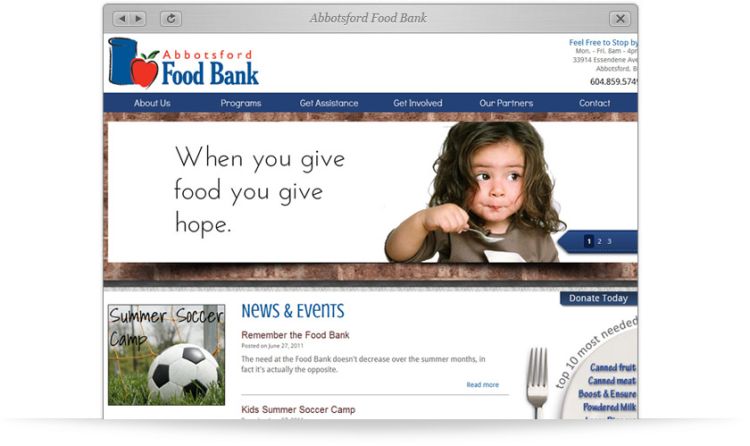 Each year we enjoy donating our services as a small gesture to show our gratitude to those who serve our community tirelessly, making it a better place to live and be a part of. It was an absolute pleasure this year to volunteer with the Abbotsford Food Bank to design and develop a new website to communicate the wide variety of services they provide and to allow others to get to know the amazing staff and volunteers that power the Food Bank. The Food Bank does a fabulous job of helping those who find themselves in a challenging situation get a helping hand to get them back on their feet again.
We would strongly encourage anyone to add a little bit extra to their next grocery trip, donate online or check out their "Get Involved" pages which entails various ways businesses, individuals, non-profit groups and schools can get involved and help out. The summer months can be a bit more challenging so if you can help out in any way your generosity is greatly appreciated.
Click on the thumbnails below to view the design in more detail.
If you are a non-profit and would like to find out more about our non-profit services and volunteer work please go to our Community page.