objectives
Increase the visual representation of the programs and services of ACS and the impact they have on the surrounding community.
Audience is broad & diverse - allow for multiple ways to access information.
ACS is a complex & multi-layered agency with over 80 programs and services as such usability and accessibility are crucial to allow visitors to access the information they are seeking.
Cater to the wide variety of devices and screen resolutions used by visitors to the website.
Easy to manage and update allowing for new content & frequent changes.
it's in the details
Job Postings are automatically removed at their set date.
Multiple ways to access program and service information: grouped into categories on the homepage & the programs page with small descriptions, A to Z program listing and through the site search.
Automatically generated colour coded programs dependant on their parent category
Multiple ways to layer and display information such as tabs, accordions, pdf previews of downloadable files etc.
Once again, I can tell that the two of you have been extremely conscientious, and over-the-top committed to delivering excellence. Thank you for pouring heart and soul into the project. The outcome is phenomenal.
before & after
drag the slider to the left & right to view before & after photos of the website.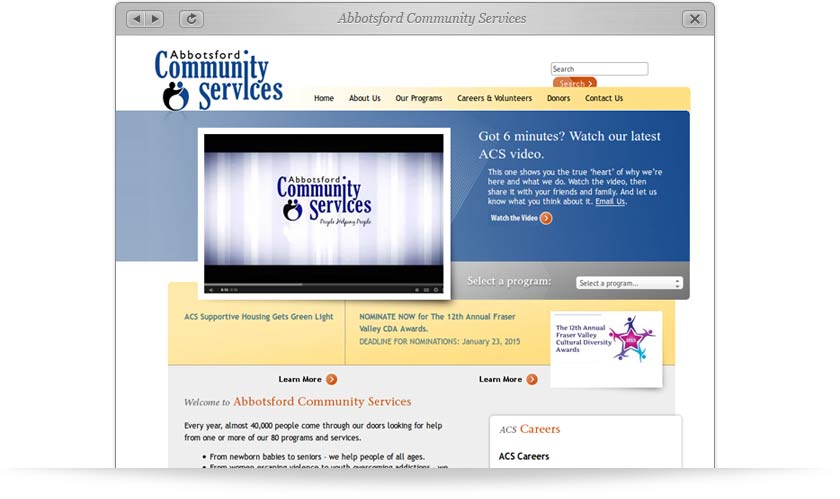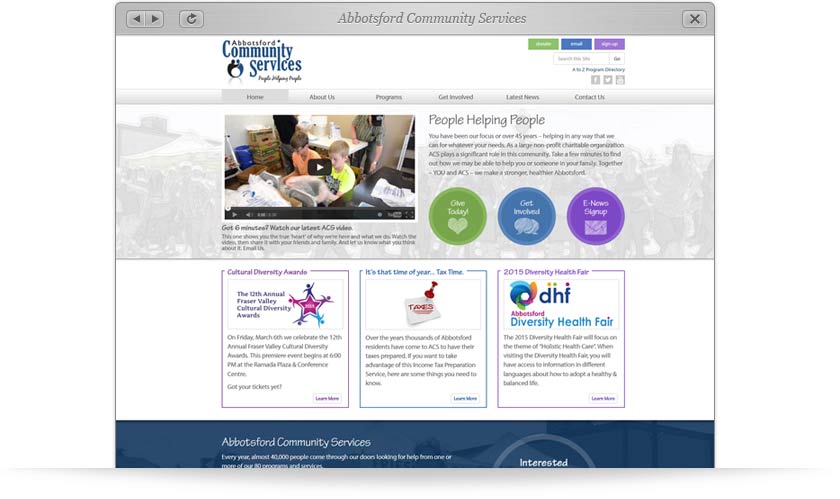 before / after